Sonja de Zwarte zooms in on the brain
Brain development in 3D
Text: Jim Jansen
Photo collage / illustration: Maaike Putman
Sonja de Zwarte (1986) is a postdoc at the Utrecht YOUth study. 'I study prenatal brain development. We look at how the brain develops before birth and what factors influence it. After birth, we examine how this prenatal brain development affects children's behaviour.
Today, we can do a 3D ultrasound of the fetal brain as early as during pregnancy. This means we are no longer looking at a flat image of the brain but can see different brain structures from multiple angles. We can also calculate brain volume, for example. This way, we can keep a close eye on brain development during pregnancy.
'Thanks to great advances in artificial intelligence, we can now analyse a 3D ultrasound within seconds.'
We used to do this kind of brain research by hand; my predecessors and I got stuck on that too. It was very labour-intensive to visualise each individual brain. Thanks to great advances in artificial intelligence, we can now analyse a 3D ultrasound within seconds. I mainly work with deep learning, a part of artificial intelligence where computers are able to learn new things based on large amounts of data. This allows us to measure brain development fully automatically over time, which means we can conduct research on a much larger scale.
2,800 pregnant women and their partners signed up for this study. We performed 3D ultrasounds around the 20th and 30th weeks of pregnancy, and then we examined the babies around five and ten months after birth. When the children are three and six years old, they will visit us again and we will check their socio-emotional development.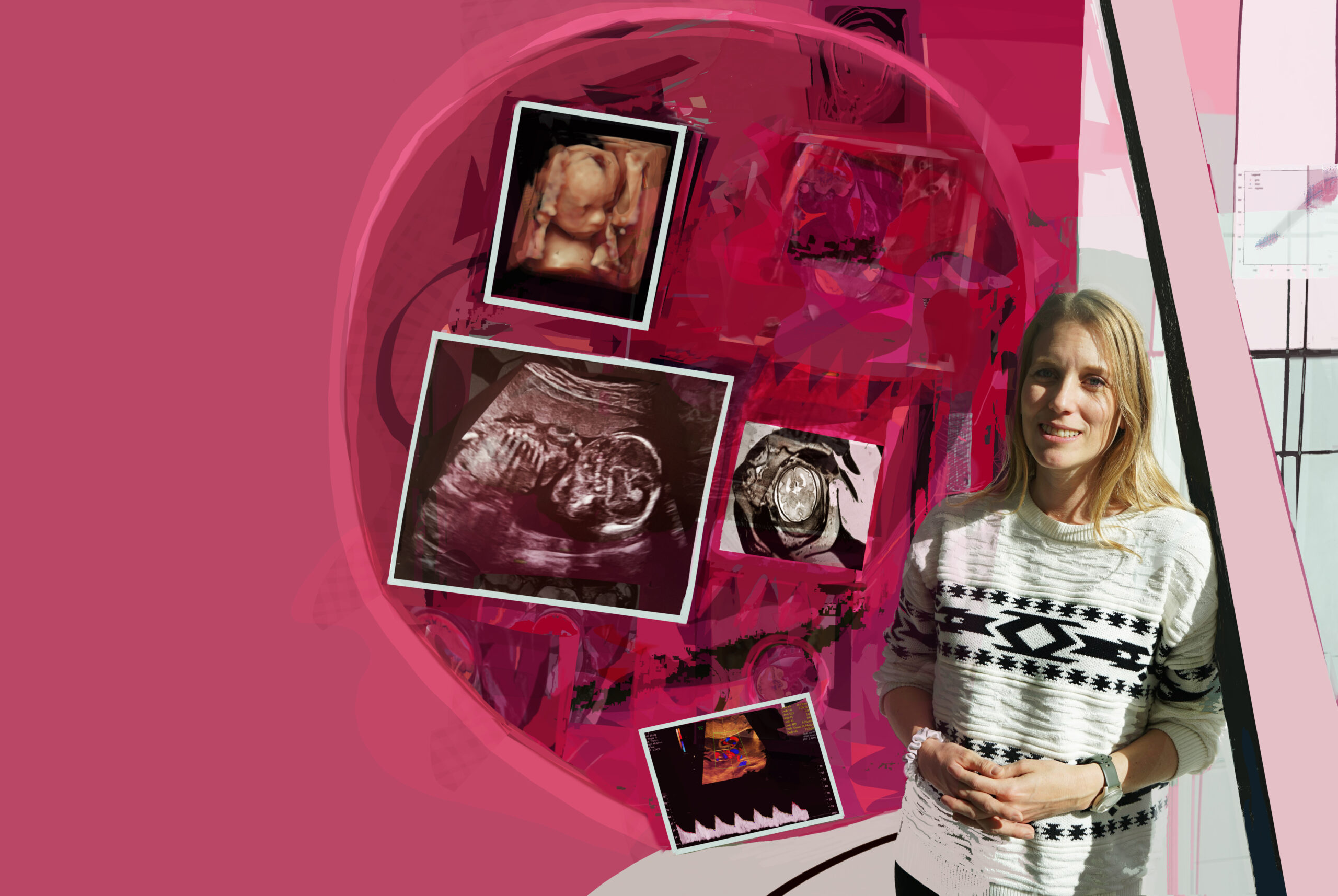 Pregnancy and the first years of life are very important for a child's development. By the way, we study normal development, so people are not selected because they are sick or super healthy. For this research, everyone in Utrecht and its surroundings was approached in order to get as much of a cross-section of society as possible. The beauty of such a comprehensive study is that we also know a lot about the parents, the pregnancy and birth, and the environment in which a child is growing up. Because we have so much data, we can investigate which of the many factors influence development in many different children. In the future, this offers opportunities to optimize individual development.
I recently received a grant to start my own line of research. Working with other partners, I will develop new deep learning techniques to extract even more valuable information about behavioural brain development from ultrasounds, MRI scans, and videos. We also want to see how these images can predict children's mental health.'
Sonja de Zwarte is a postdoc at the YOUth study, via UMC Utrecht.
This article is part of a New Scientist special issue about the Consortium on Individual Development, that will appear in September 2023.
> Lees dit artikel in het Nederlands