News
Three successful PhD defences
In the past three months CID welcomed three new Doctors in our midst. Congratulations are in order for: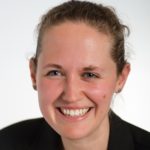 Mara van der Meulen (LU, WP2), The social brain in middle childhood – a neurobiological perspective on individual differences in social competence.
The main goal of Mara's dissertation was to understand individual differences in social competence in middle childhood, by employing a combination of behavioral, neuroimaging and behavioral genetic approaches. Her dissertation highlights middle childhood as a possible window of opportunity for increasing social competence through training or intervention.
Mara continues to work within CID as a postdoc, she also took up a new role as project coordinator at Leiden University.

Michelle Achterberg (LU, WP2), Like me, or else… Nature, nurture and neural mechanisms of social emotion regulation in childhood
Michelle used fMRI techniques to study the development of the child brain in the L-CID study. In her dissertation, she provides a comprehensive overview of the underlying mechanisms of social emotion regulation in childhood. 
Michelle continues to work as a CID postdoc, focusing on integrating excellent developmental neuroscience research with citizen science and societal impact.
Sanne Geeraerts (UU, WP1), In Control: Early Precursors and Development of Self-Regulation.
Sanne Geeraerts examined precursors and the development of self-regulation in children. In her research, Sanne incorporated family factors that play a role and explored self-regulation related problem behaviour in young children.
Now Sanne is working as a postdoc in work package 3, you can read about this new project on page 41 in the CID project summary booklet.
Full list of CID dissertations.