News
Consortium on Individual Development continues
On 12 December 2016 we received good news from the Dutch Ministry of Education, Culture and Science: they will continue to fund the Consortium on Individual Development (CID) for the period 2018-2023.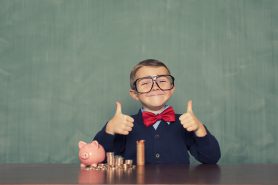 In 2016 all Gravitation projects from the call of 2012 completed a midterm evaluation. Each consortium wrote a self-evaluation report and presented their work before the evaluation committee established by the Netherlands Organisation for Scientific Research (NWO). The evaluation committee made an appraisal for the General Board of NWO, which forwarded their advice to the Minister.
The committee concluded that CID has achieved all of the evaluation criteria, and both the committee and the Minister concluded that the funding of CID can be prolonged for a second five-year period.
For more information, please contact Jacobine Buizer-Voskamp.