News
How do children respond to films?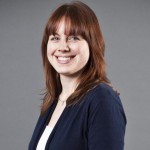 Films can have a positive or negative effect on viewers. You can learn something new, but can also become agitated or restless. To find out how strongly children respond to film, Karin Fikkers (CID postdoc at University of Amsterdam) collected data in the Nemo Science Museumas part of the Science Live programme
More than 200 children between 7 and 15 years and (one of) their parents participated. The team of communication scientists wanted to learn more about individual differences in cognitive, emotional and arousal responses to media entertainment. Therefore children's heart rate and skin conductance were measured while they were watching Spykids.
The project received attention in the media and was featured in Dutch newspaper Het Parool, University of Amsterdam magazine Folia, radio station BNR, and Amsterdam television news station AT5. Read more about the project on  the websiteof the University of Amsterdam (only available in Dutch).
Update 30 April 2019: The findings of this study were published in:
Fikkers, K.M., & Piotrowski, J.T. (2019). Content and person effects in media research: Studying differences in cognitive, emotional, and arousal responses to media content. Media psychology, doi:10.1080/15213269.2019.1608257